Your Local Equine Reproduction Expert
Making sure your horse's pregnancy goes well is a priority. Come to us for all your equine reproduction needs, including ultrasounds to ensure all goes well during gestation.
Our "on-the-farm" services are valued by farmers. If you have farm animals which need medical treatment or preventative care, turn to LaGrange Veterinary Clinic for professional and expert veterinary services.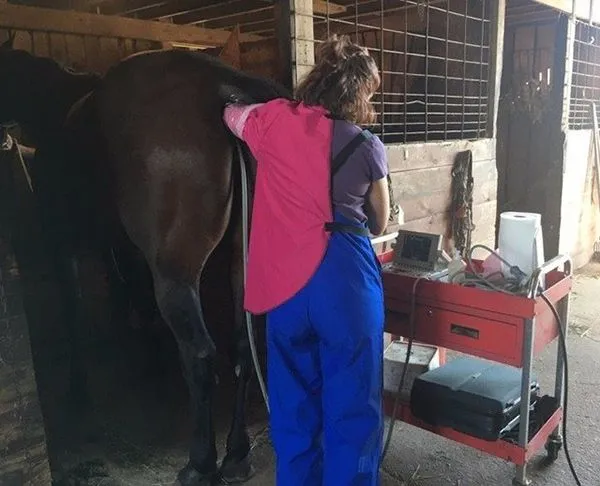 Comprehensive Equine Care Services
We specialize in making sure that your horses stay happy and healthy. Irrespective of their work, whether they're for show, kept as a pet or a farm animal, your horses are important to us.
Let us advise you on the nutritional needs of your farm animals. When your horse is pregnant, her needs may vary and we can help you by providing the nutritional knowledge you need.
Learn More About Our Equine Emergency Medical Procedures and Financial Policies
Whether you need preventative care sessions or emergency medical procedures, LaGrange Veterinary Clinic is here to provide. Give us a call today to learn more about our top-notch veterinary services.
Pay us by cash, check, or credit card for your convenience. Timely payment means we're better equipped to care for your animals. We accept Visa, Mastercard, and Discover. We also accept CareCredit.