Healthcare Services
Keep your pet in great shape with preventative veterinary care. Bring him or her at our clinic for vaccines, checkups, dental work, and everything they need to attain optimum health.
Our aim is to give you the healthiest animals possible. As a member of your family, you want your pet to live a long and happy life. The staff at LaGrange Veterinary Clinic will help you in achieving that goal. Visit us today.

We Will Handle the Veterinary Needs of Your Small Pet With Utmost Care
Whether your pet needs a checkup or is feeling under the weather, we're here to make sure he or she feels better in no time. Don't let your little family member suffer without proper care.
Ask us anything you need to know to make sure your pet gets the best nutrition possible. We're here to counsel our clients whenever needed for optimum animal health.
We carry Science Diet and Prescription Diet from Hills for your pet's nutritional needs.
Top-Notch Surgical Care for Your Pet
If your pet needs to have a surgery, we're here to provide it in a healthy and sterile atmosphere. From routine spaying and neutering to more serious issues, trust in our services.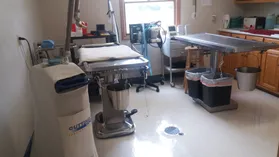 Get the Right Medicines for Your Pet
Don't worry if your pet needs medicines. We're here to provide that right from our own office. Pet prescriptions are filled here while you wait for your convenience. Request a refill through our contact form, or call it in. We can have it ready for you to pick up.